PRESENTER FOR F.E.A.R FUNDRAISING GALA
DEBORAH JAY KELLY TO HOST BLACK TIE FUNDRAISING GALA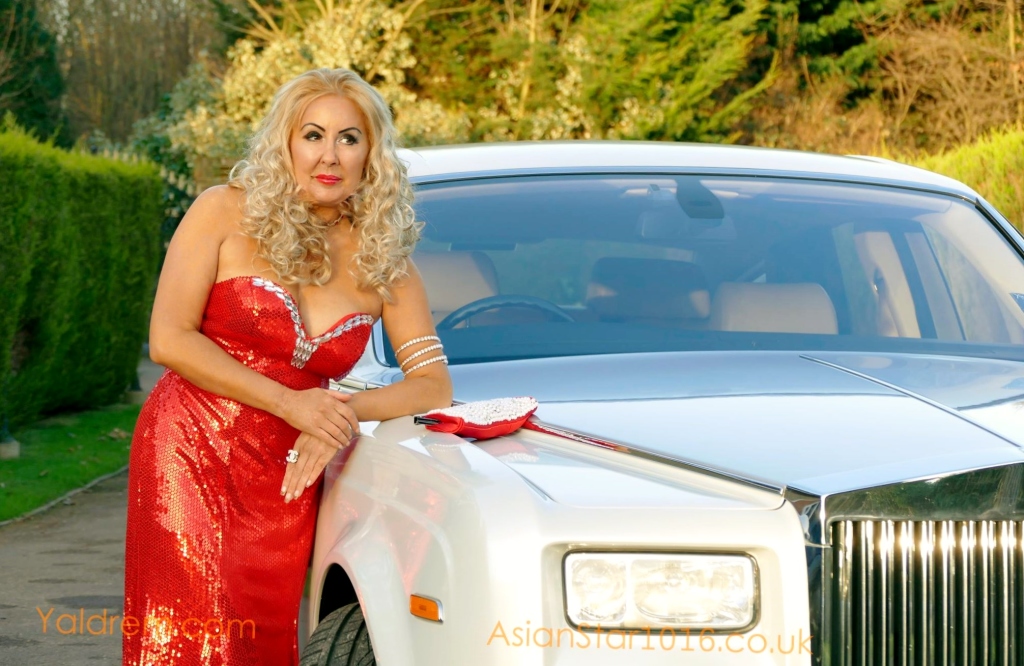 Deborah is said to be 'thrilled at being given this opportunity to be the HOST of a fundraiser that she holds close to her heart through her personal experiences in life.
'I will do as much as I can for as long as I can to raise awareness for CHARITY as Charity is where everything begins and finishes for me' said Deborah Jay Kelly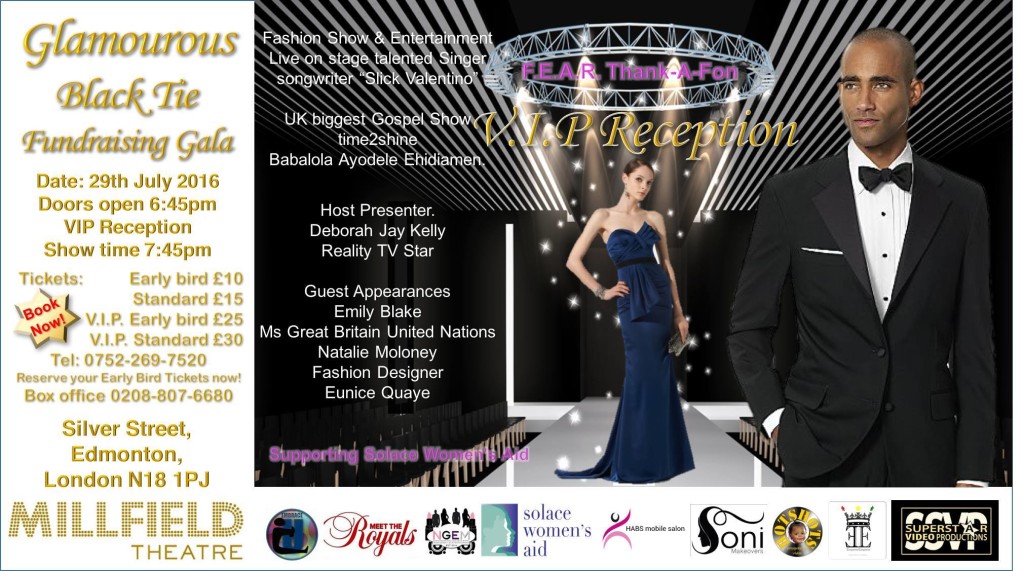 A LETTER FROM YOLANDA SHILLINGFORD THE EVENT ORGANISER
'Hi Deborah thank you very much for the support.
The event date is 29th July and will be a Black Tie Gala Fundraising fashion and Entertainment Show presented by F.E.A.R.
F.E.A.R will raise funds for women and children affected by Domestic Violence and Sexual Abuse
and will showcase at London Theatre.
Solace Women's Aid charity will also be celebrating 40 years  of helping women affected by Domestic and Sexual Abuse.
Once again thank you for your support and I look forward to seeing you'.
Yolanda Shillingford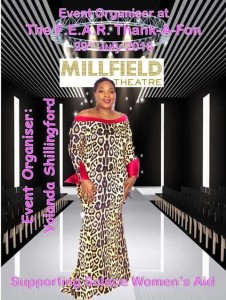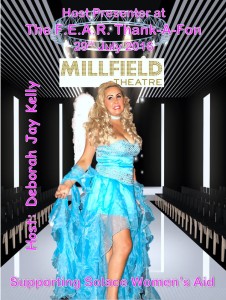 YOLANDA SHILLINGFORD TELLS US MORE ABOUT THE EVENT:
My name is Yolanda Shillingford I am event organiser of the F.E.A.R. Thank-a-Fon Glamorous Black Tie Fundraising Gala
The story line of the theatre production is the journey from abuse to recovery which acts out the five types of abuse: Psychological, Financial, Emotional, Sexual and Physical. The fashion show is about a young women named Terri who experiences a love hate relationship that she has with her childhood sweet heart and finds herself struggling to end what has developed into a violent relationship.
Cupped by a turbulent feeling of fear, guilt and shame in her efforts to hide the physical bruises she receives from her partner. In her weakness of nursing a broken collar bone. She finds the strength to leave her partner and lives her life as a single and independant women. Slowly reclaims her self esteem by way of socialising with new friends who provide solace to help rebuild her confidence. In her courageous journey of recovery she finds self love and experiences self actualisation and self worth. The show will end in remembrance of the 1 in 4 women who have been killed each week by an abusive partner.
£15 Standard theatre tickets to enjoy London's first Theatrical special fx media makeup REGGAE FASHION SHOW AND live entertainment, raffle and auction.
£30 VIP Reception Buffet, Drinks and Red Carpet photos and interviews inclusive of entry to the theatre to enjoy London's first theatrical special fx media makeup REGGAE FASHION SHOW and live entertainment raffle and auction.
You can book online from Karlton Chambers @ Afiwermarket or Millfield theatre box office.
All tickets will be on sale until the day of the event
Dress Code: GENTLEMEN: Black Tie worn with a light colour shirt, dark colour lounge suit or dinner jacket with trousers and shoes.
LADIES: Short, Midi or Long cocktail dress with evening shoes/ sandals.
BOOK NOW TO AVOID DISAPPOINTMENT
Let's introduce you to the a few more of the Models, Entertainers and Contributors: