STARDUST AWARD
Deborah Jay Kelly nominated for a 'Stardust Award' worldwide:
A MEMORABLE EXPERIENCE NOT TO BE MISSED
Radio W.O.R.K.S. World Stardust Awards 2017 brings you exciting times on the red carpet with another sell out event! Want to be inspired, intrigued & enlighten by amazing individuals and their stories? Then join us for this special two day event as we come together to recognise and award them for their hard work and dedication to their cause.
Radio W.O.R.K.S World brings together people of significance from around the world. Helping them to share their stories, their vision and their knowledge with a global audience! Over 75 hosts from over 26 countries are already using our platform to engage with new audiences. We strive to only provide honest and original content that is both uplifting and inspirational. From book authors to CEO's and even Olympians, our hosts have actually walked the talk and can give an honest and true experience for all to enjoy and use for their own personal growth! Listen to them and their stories via our YouTube Channel and engage with them through live Q&A's. Many are also available for speaking engagements, personal coaching and more!
https://radioworks.world/about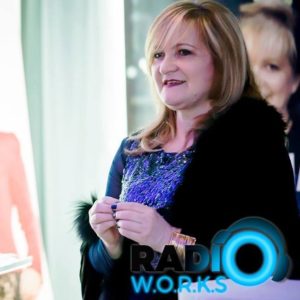 Marina Nani is not only the founder of The Quantum of Light Magazine and Radio W.O.R.K.S. World, but an accomplished writer who understands really well the struggles you are facing when publishing your book and what doors you need to open next. Actually, Marina consideres the stage, the radio interviews and the glossy magazine, "small hinges to swing big doors".           Step into the spotlight and lighten somebody else's dark sky!
"The only dreams coming true are the great dreams you dream awake. You hold the unique talent that the world is waiting on,  the strength could only come from within, from your resilience, your patience, your passion, the winning algorithm while reaching for the stars to change the world"- Marina Nani