THE NATIONAL DIVERSITY AWARDS 2017

FINALIST Deborah Jay Kelly (Positive Role Model Award – Race/Faith/Religion) AND Celebrity Icon of the Year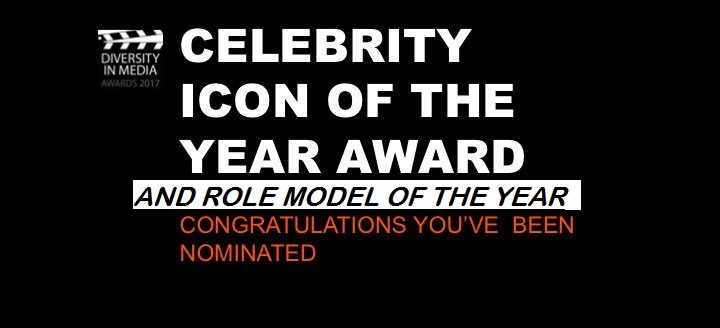 You can nominate on the following link:
Firstly, tell us as much information as possible about why you are voting for this person (the more information you can give, the better!). After this, please give us some information about yourself so we can validate your vote:
https://nominate.nationaldiversityawards.co.uk/Nominate/Endorse/31478?name=deborah%20jay%20kelly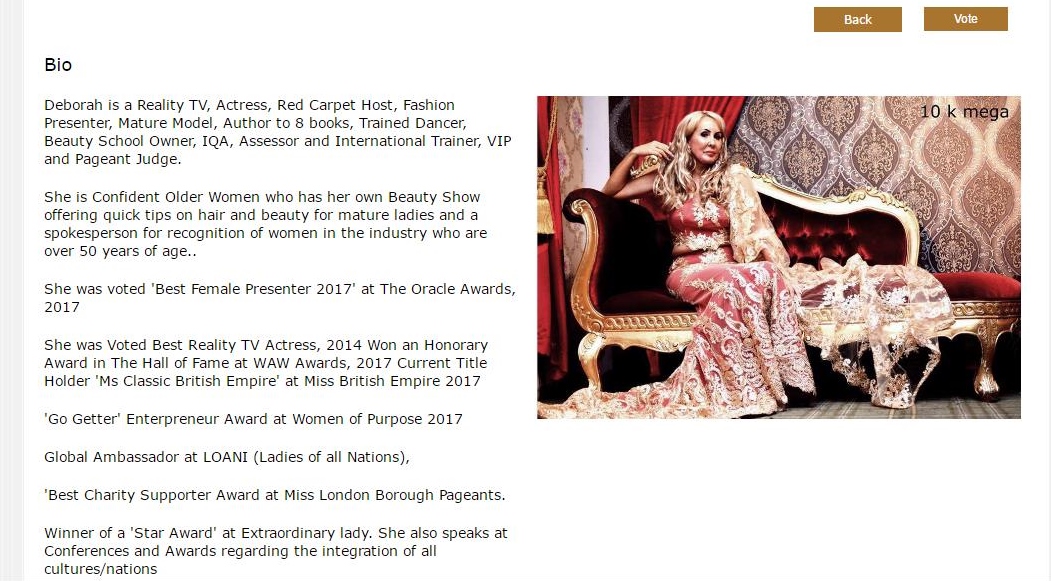 She is Confident Older Women who has her own Beauty Show offering quick tips on hair and beauty for mature ladies and a spokesperson for recognition of women in the industry who are over 50 years of age..
She was voted 'Best Female Presenter 2017' at The Oracle Awards, 2017
She was Voted Best Reality TV Actress, 2014 Won an Honorary Award in The Hall of Fame at WAW Awards, 2017 Current Title Holder 'Ms Classic British Empire' at Miss British Empire 2017
'Go Getter' Enterpreneur Award at Women of Purpose 2017
Global Ambassador at LOANI (Ladies of all Nations),
'Best Charity Supporter Award at Miss London Borough Pageants.
Winner of a 'Star Award' at Extraordinary lady. She also speaks at Conferences and Awards regarding the integration of all cultures/nations
Deborah trains upmarket Spa's in Beauty NVQ in Germany, Lithuania and Spain.. She has worked as a part-time model, dancer and actress since she was 17. She is used to being on the stage and was recently the 'Presenter and Host' of the Islamabad Fashion Week,
A Guest Speaker at numerous Events, she is passionate about bringing together cultures, embracing each other and to bring about understanding of all minorities. www.angel-academy.co.uk www,deborahjaykelly.com
'I would like to do so much more to help and encourage those that need support. My future plan is to create a new way of thinking in terms of beauty with a new style of 'Fashion Shows and Talent Contests'. These would be aimed at those who have suffered illness, those that are disabled and those that do not fit into the category of being visually beautiful but shine from the inside!
Having suffered from a debilitating illness for 10 years I feel that I want to reach out to those who may have suffered and recognise them for who they are' says Deborah Jay Kelly
CHABS UK, F.E.A.R, THE ENCHANTED GARDEN, EVER IN VOGUE, FACE OF THE UK AND UNIVERSE, MISS GUYANA, MISS TEEN CARIBBEAN, PAKISTAN FASHION WEEK, ISLAMABAD FASHION WEEK, INSPIRING EDGE, DI FASHION, MISS CATWALK PERFECT, LOANI AND MANY MORE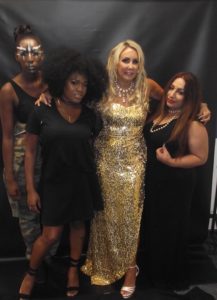 Currently working with Charities:
Marie Curie Cancer Research
British Heart Foundation
British Red Cross
Ebola
Cancel Cancer Africa
African Diabetes Awareness
Tibetan Mud Slides
Indian Premature Born Children (she purchased an incubator)
Tsunami African Orphanage
PDSA
RSPCA
Sponsorship of Homeless Children
Sierra Leonne Foundation
Pattaya Orphanage Disasters Emergency
Southend Hospital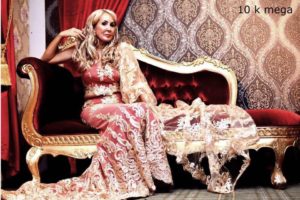 The National Diversity Awards – a prestigious black tie event, which celebrates the excellent achievements of grass- root communities that tackle the issues in today's society, giving them recognition for their dedication and hard work.
Charities, role models and community heroes will be honoured at the ceremony showcasing their outstanding devotion to enhancing equality, diversity and inclusion; thus embracing the excellence of all our citizens irrespective of race, faith, religion, gender, gender identity, sexual orientation, age, disability and culture.
The concept for the National Diversity Awards arose when The Diversity Group identified an urgent need for more positive role models to be actively promoted, with the aim to empower and inspire the wide breadth of diverse communities across the UK.
If ever there was a time to celebrate and elevate the truly staggering diversity of talent the UK has to offer, it is now – opportunities are thin, and deprived communities need motivation and inspiration.
These awards are for people who inspire other individuals through their work, through their commitment to helping others, through their infectious personalities and through adversity.
Our nominees and award winners are an integral part of helping people in today's society to believe they can achieve their goals and ambitions, no matter what background you come from.
All of us here at The Diversity Group are proud to be working on such an incredible event filled with celebration and unity. It has been extraordinary to witness the inspiring stretch of role models that the UK has to offer, and see the unfolding journeys of Britain's most influential charities that often go unnoticed.
The UK has taken such an event to their hearts, with thousands of nominations being received each year, all of which focus on the unsung diversity heroes of our nation.
Date: Friday, September 8th 2017
Venue: Liverpool's Anglican Cathedral
Time: 6.15pm