TO HOST ISLAMABAD FASHION WEEK 2016
DEBORAH WILL HOST AND PRESENT THE ISLAMABAD FASHION WEEK 2016 ALONG WITH PROVIDING RED CARPET INTERVIEWS WITH SPONSORS HUM SITARAY
Deborah Jay Kelly is proud to have been invited by Muneer Mohammed as part of the Triplee Team
Deborah is said to be thrilled to have been invited into a culture and country that she has always felt an incredible empathy with.
Deborah has been a familiar face of TV and Media and is known for her Multi-cultural efforts to raise awareness of Charities.
Muneer Mohammed is a renowned Choreographer, Model and Guru of The Catwalk. Muneer has styles Men's Fashion Week in Islamabad and Kurachi and styled UK, Brazilian, German and Pakistani designers in the UK during the London Fashion Week.
Fashion Weeks the world over have become focal points for international textile, garment and fashion buying houses where the host country showcases its textile, leather, footwear, and fashion-related products. These fashion events not only promote the countries finished products export, but strengthen the countries' fashion related cottage industries.
After the successful launch of Karachi Fashion Weeks, the 4th Edition of Islamabad Fashion Week (IFW) on the Saturday and Sunday 26th and 27th March 2016 at Chak Shadad, Islamabad. The 4th Edition of Islamabad Fashion Week will create history by including Islamabad as a formidable world fashion capital.
IFW is an ideal fashion and trade event that both facilitates trade and garners exposure for our international guests as well as highlighting our local talent.
The four day, high-profile fashion extravaganza will showcase leading international and regional fashion designers and brands, through fashion runway shows and multimedia presentations. This event will adhere to the international standards with an emphasis on trade.
THANK YOU TO CHANNEL 24
TO CONTACT THE TRIPLEE TEAM PLEASE VISIT THEIR WEBSITE:
THANK YOU TO SAMAA TV
HERE ARE A FEW OF THE TOP DESIGNERS WHO SHOWCASED THEIR DESIGNS: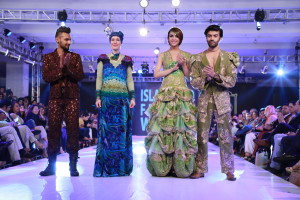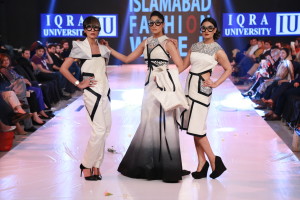 Reka Orosz                                                           IQRA University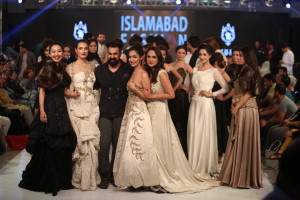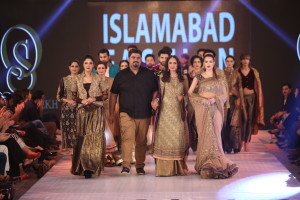 Kuki Concepts                                                       Obaid Sheikh